As the summer holidays have come to an end I am looking back on some amazing memories. If you have ever experienced the killer hot summer of Nagasaki, you would know that the summer break is spent trying to combat the heat and keep as cool as possible. There are a number of methods to beat the heat here in Nagasaki – such as trips to the pool and beach, carrying a cute sun parasol or beautifully decorated folding fan, or my personal favourite… eating kakigori かき氷 !! Kakigori is a delicious shaved ice desert, often topped with fruits, flavours and sweet condensed milk. It's truely a delicacy I can't seem to get enough of!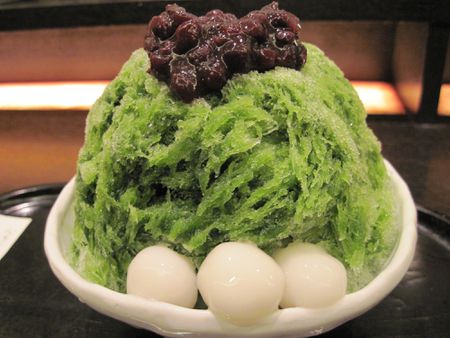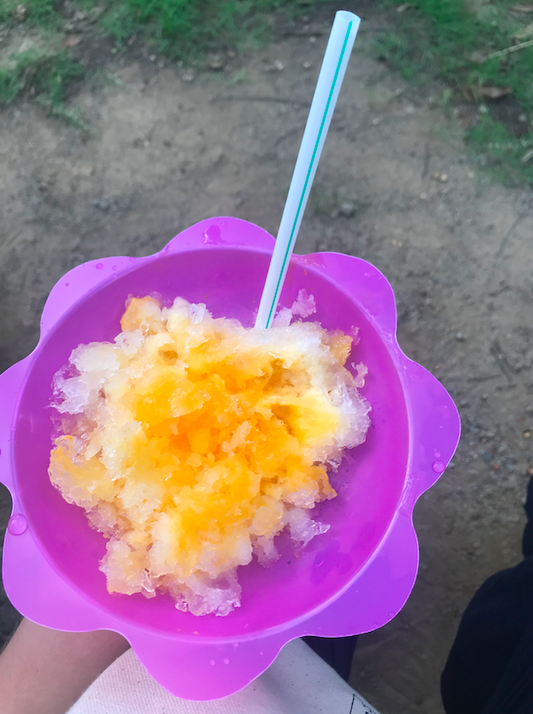 ~ 花火大会 firework festival~
There are also a range of events held here during the summer. Such as the various summer firework festivals. During the summer festival season here in Nagasaki I saw at least 5 different firework displays (all within one week!). It was almost too the point that I never wanted to hear the word 花火 hanabi (fireworks) again!! But in all honesty the summer festival were certainly a highlight of the holidays for me. I was able to go with both friends and family, eat the delicious food from market stalls (truely a must) and even wear a Yukata (airy kimono worn in the summer season) as many women and some men wear traditional clothing to these events.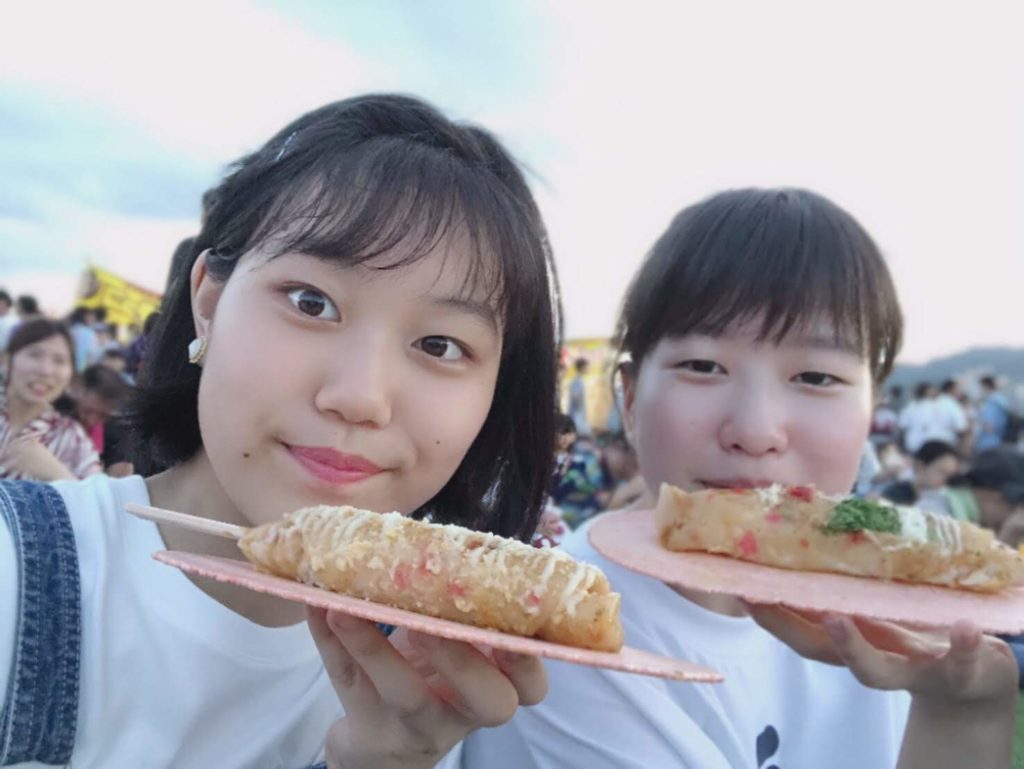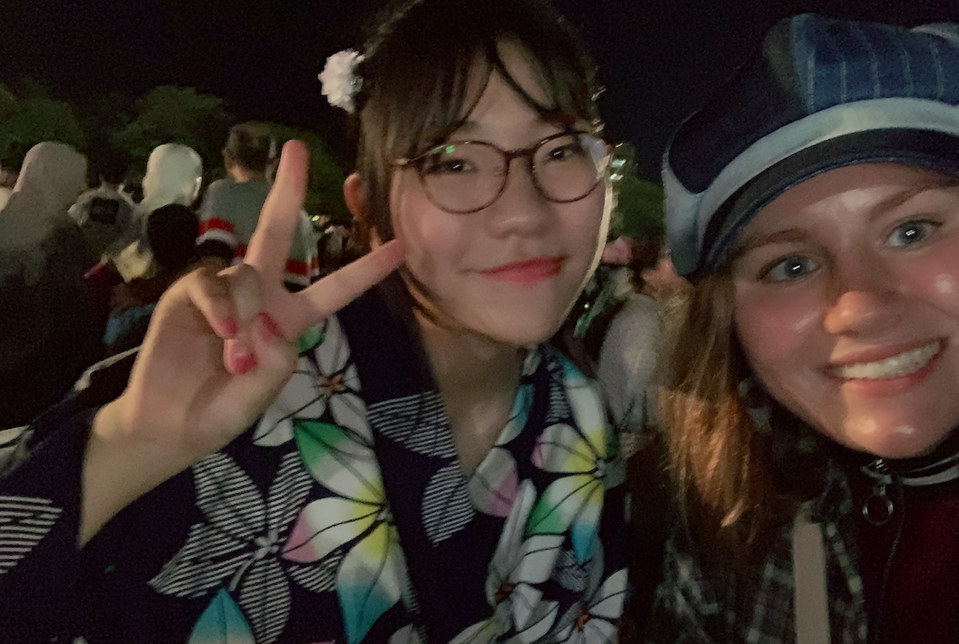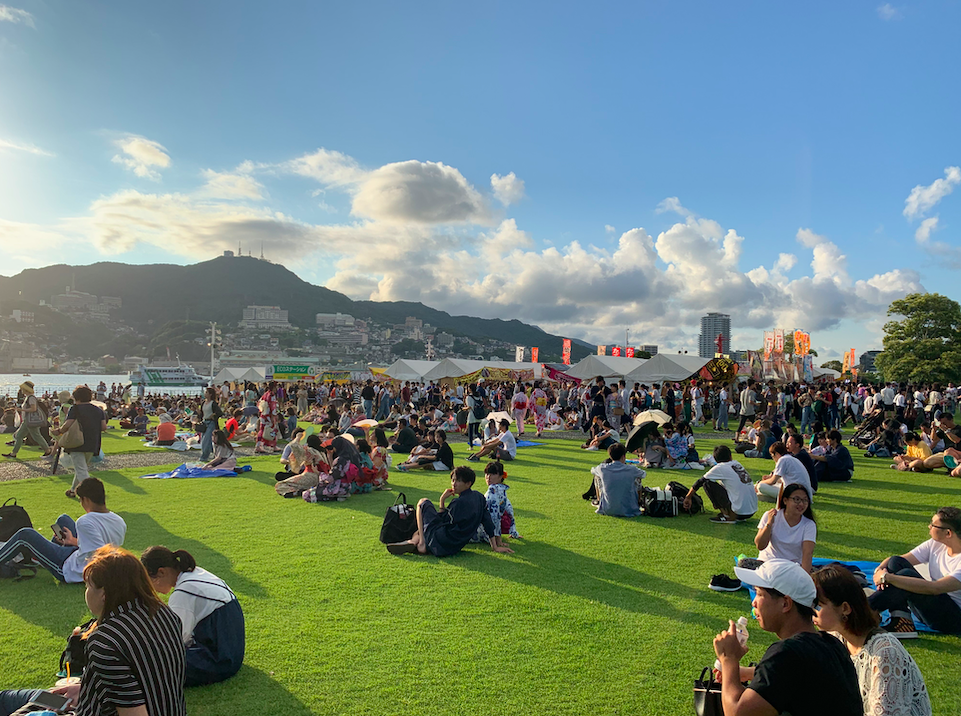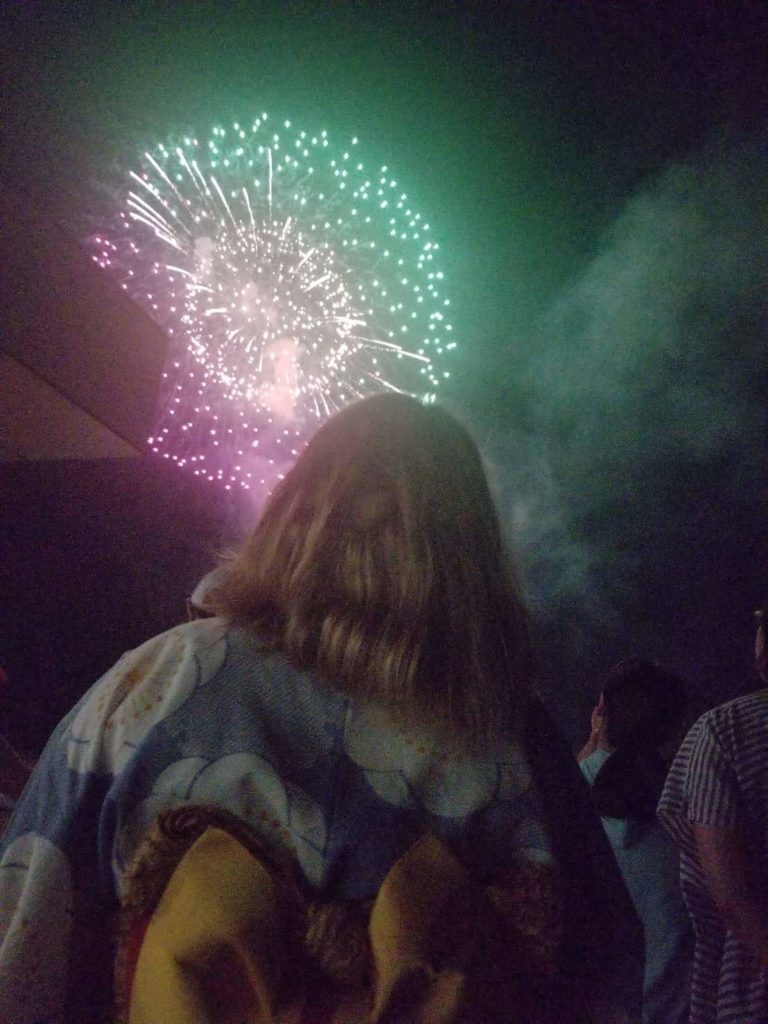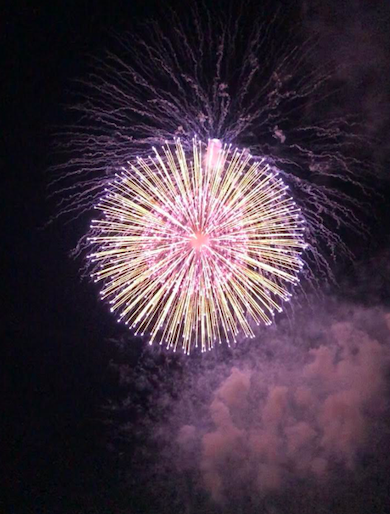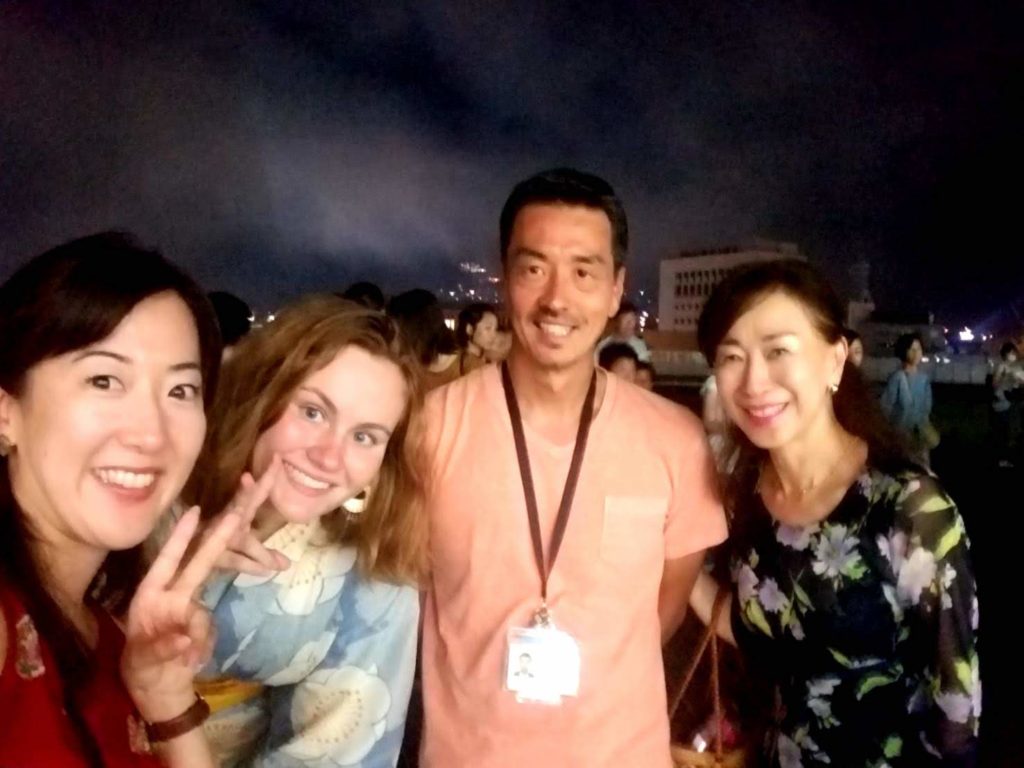 ~ 精霊流し spirit boat festival~
But the joyous firework festivals are not the only summer events to be seen in Nagasaki. From August the 13th to 15th the Obon festival is celebrated throughout Japan. The Obon festival (also known of the festival of souls) is a Buddhist celebration in which families welcome their past loved ones souls home by praying and leaving offerings, as well as lighting lanterns within the house or around graves. The way Nagasaki celebrates Obon is very unique – different from any other area in Japan. It is known as Shoro nagashi (精霊流し) . Spirit boats, known as Shoro bune (精霊船) are built by families and friends of loved ones that have passed (in the previous year), to transport their spirit. The lantern lit spirit boats are pushed, pulled and carried and exploding fireworks and other festivities are performed to send the spirits to heaven. Due to Nagasaki being a seaside town, with lots of history in foreign trade, it is no surprise that the way to send off spirits of the dead is by boats. In the past these boats would be sent out onto the water but because of the danger and waste boats are no longer put into the sea. I went to see Shoro nagashi with my host family (host mum Kei, host brother Sora, host grandma Sato, and grandpa Minoru). Though my family had previously warned me, I was so surprised by the scale of not only the large boats themselves but the load exploding fireworks families and friends of the deceased set off as they walk the large ships through the city. There were so many different amazing designed boats such as dragons, school bus and car shapes, a pirate ship and many decorated with lanterns. It was interesting to see some more modern designs, such as a fully black painted boat, as well as more traditional styles.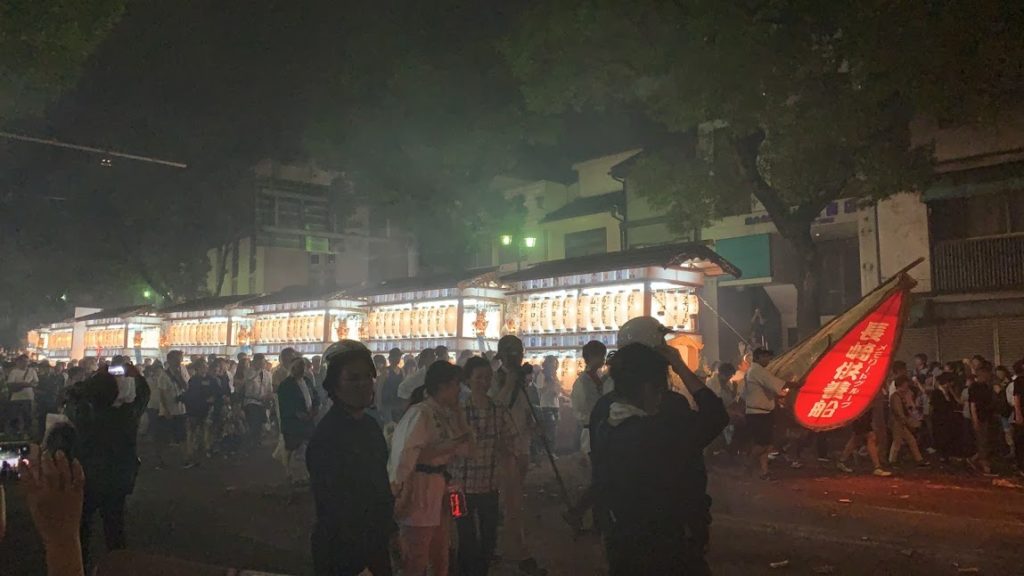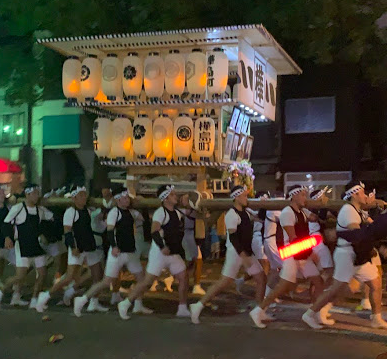 ~海、海、海 sea, sea, sea~
Within the hot summer holidays my host family and I spent most of our time at the ocean or the pool. Though our unspoken rule seemed to be to never go to the same ocean or pool twice. I was not complaining though, as Nagasaki and the surrounding areas being the seaside location that is it has some stunning beaches to offer so visiting some varying locations was a lot of fun. My favourite of all the beaches is called Goto Island. We caught a ferry from Nagasaki ferry terminal to Goto and though I was a bit seasick the trip was totally worth it. Though it was slightly overcast the unmoving clear water was a stunning aqua colour with shinny white sand and mountains surrounding, creating it's only little utopia-like cove. And because Goto is a destination that not many tourists know about it meant there were only a few other families there. We spent the day swimming, building sandcastles, catching crabs, and eating the delicious ramen and again kakigori from the canteen.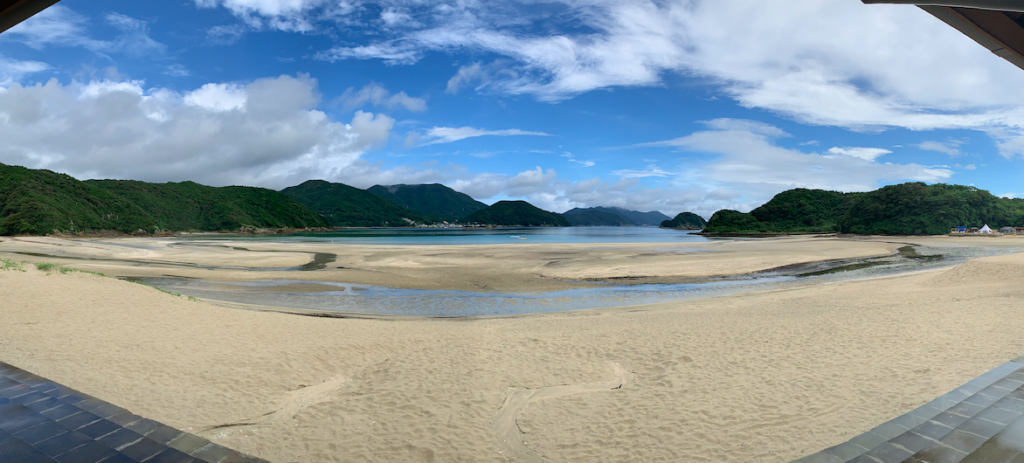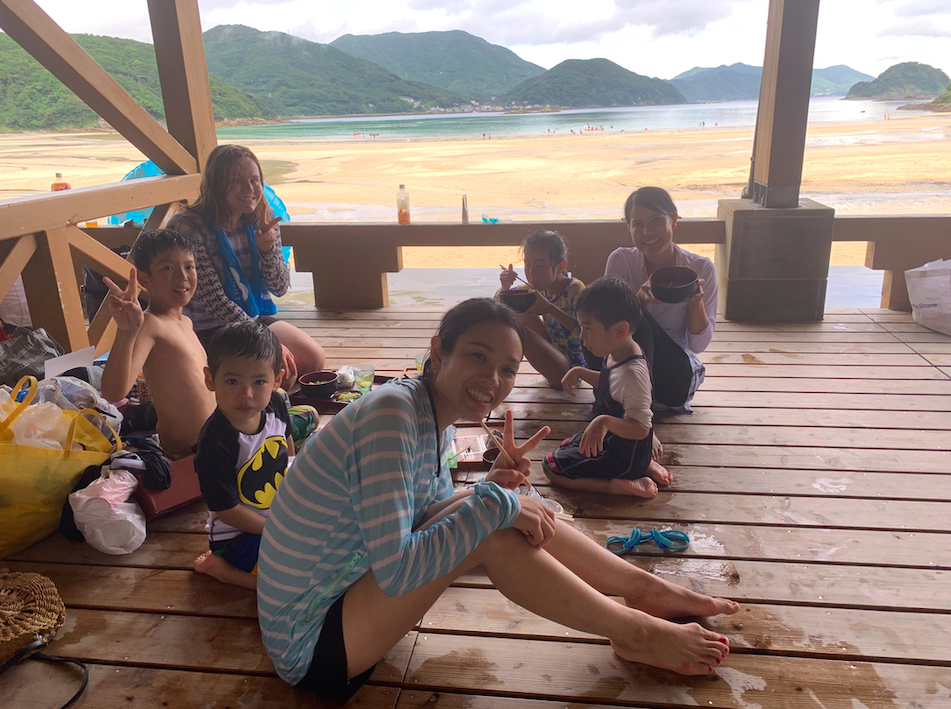 So all in all I had a really amazing summer holidays. And though I had been dreading going back to school I am so glad that I had the opportunity to make so many memories. Despite summer holidays coming to an end and it technically being Autumn in Japan now, Nagasaki is an exception with it's lasting summer heat, so I'll be trying to keep cool and eating some more kakigori!
— ruby parsons burns —
ルビーパソンズバーンズ