During this past weekend I had an amazing opportunity to go on a trip to Korea! I went with my first host family (Mum Misumi Oka and host brother Koutaro) on a weekend trip to Seoul, South Korea. It was so much fun and though we all wished for a bit more time in Korea we enjoyed our time there none the less. One of the things that made it a stand out for me was of course the good company. Having moved from living with the Oka family, I was happy to see and spend some quality time with them once again.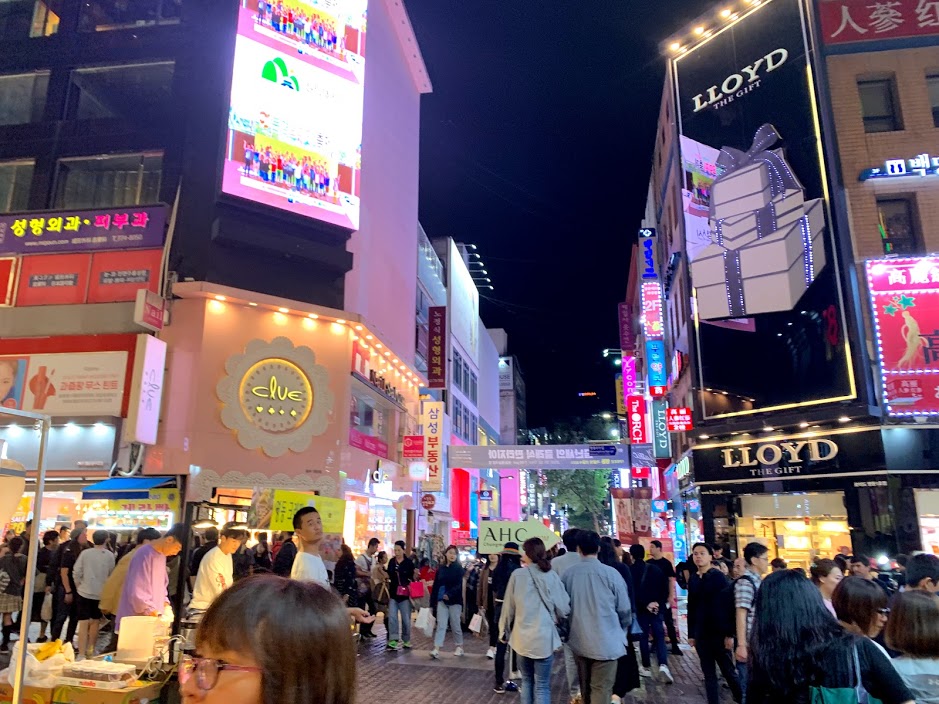 ~ パックマスク face masks~
South Korea, as we all know, is famous for its great skincare, cosmetics and face masks. So I knew (and hoped) that visiting South Korea (much like Japan) would expose me to a lot of interesting cosmetic and skin care options. What I didn't expect, is in the busy streets of Myeongdong (one of South Koreas most famous shopping districts) face packs are handed to you as you walk, much like packets of tissues are in Japan. Cosmetic stores would hand out face masks to passers-by in the hope attract more customers into their stores. So I did receive many free face masks as I walked the streets of Korea and somehow still have no idea how to wear them properly!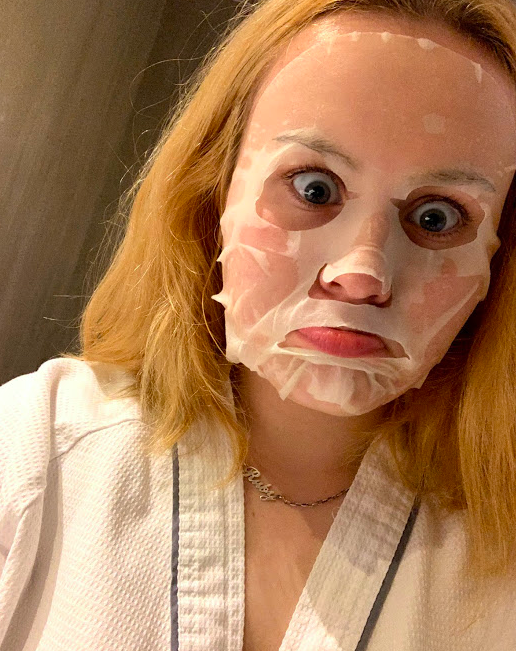 ~ 韓国の料理 korean food~
The biggest highlight, more-so than even the shopping, cosmetics and face masks, I would have to admit was the food. My family and I had been a little worried at first about the level of spice, especially coming from Nagasaki, the area said to have the sweetest food in all of Japan. But in all honesty the spicy dishes we ate were delicious and balanced (sometimes after having to wash it down with a little water!!)
One of the standout dishes was cheese dakgalbi that we ate in Myeongdong. In the centre of a large metal dish over heat was various vegetables, meats and korean rice cakes mixed together with a spicy sauce. In an outer ring of the metal dish was delicious melty cheese which you ate with the spicy mix in the middle for the perfect taste combination (and to combat the spice!!)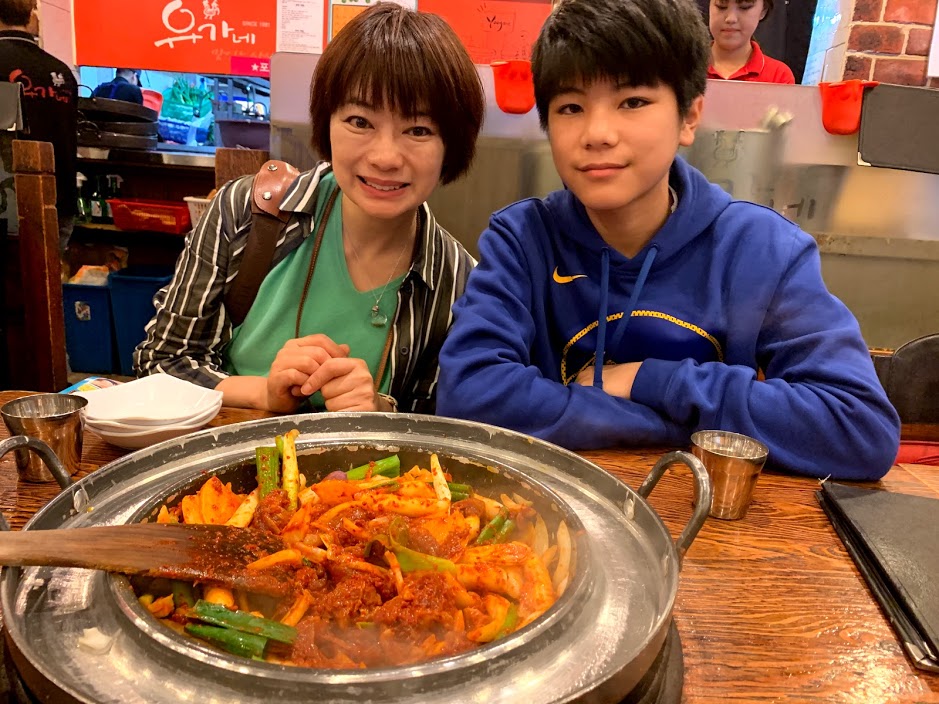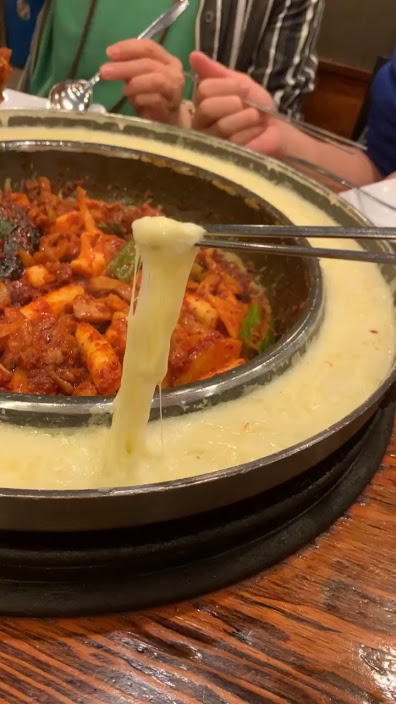 And we of course couldn't miss having korean barbeque while in Seoul!!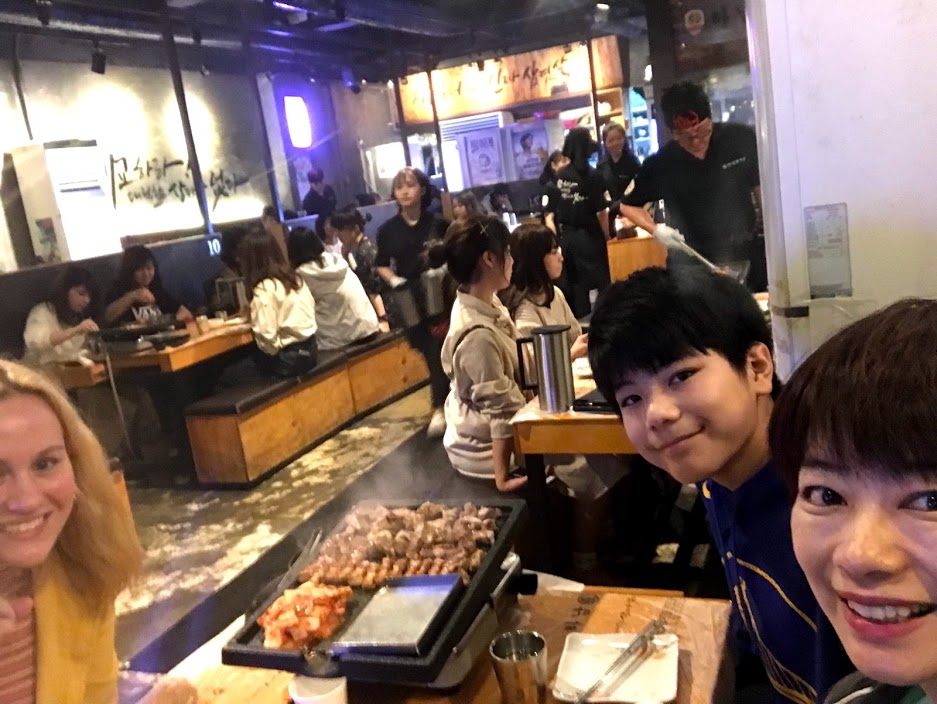 As well as the beautiful restaurants we visited the many street vendors in Myeongdong which put a smile to my face (being the foodie I am). We ate one of the tallest soft serve ice creams I've ever seen, as well as Korean fried chicken, cheese hotdogs, and tapioca milk tea as we walked, talked and shopped.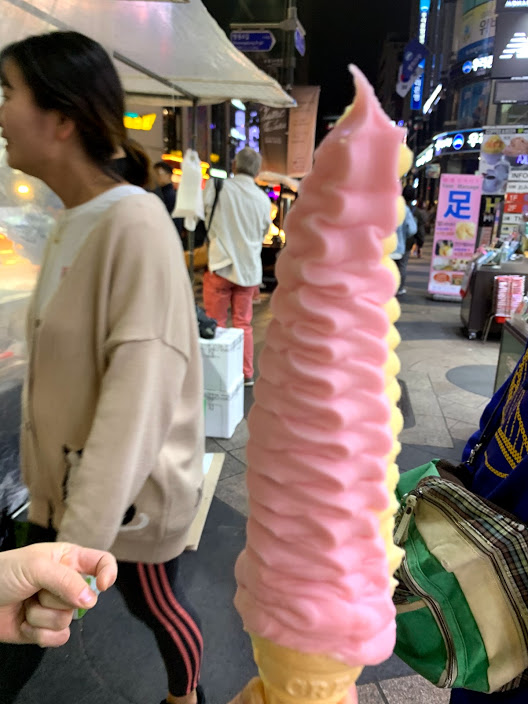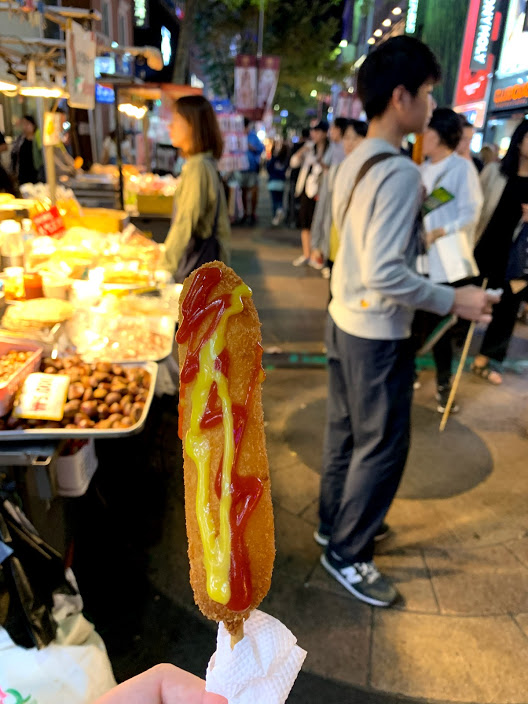 Though I wished the trip was a little longer, all in all it was an amazing experience. It was my first time visiting Korea so I hadn't known what to expect but it actually surprised me how similar it was to some of the areas of Japan I had been (though there are of course many differences). I am so grateful to my host family for taking me on this extraordinary trip!
— ruby parsons burns —
ルビーパソンズバーンズ