It felt like just yesterday that I wrote my first blog in Japan. That was when I had been here for just two weeks. Now it's been two months! Time truely flies whilst having so much fun on exchange… all I can say is '久しぶり' (long time no see)!
So much has happened. Especially during the spring holidays we are currently in. Without the routine of school, days have been action packed with many fun times. And lucky for me there's still another whole week left!!
Here are a few highlights of the spring break so far:
~ クラス会     class farewell party~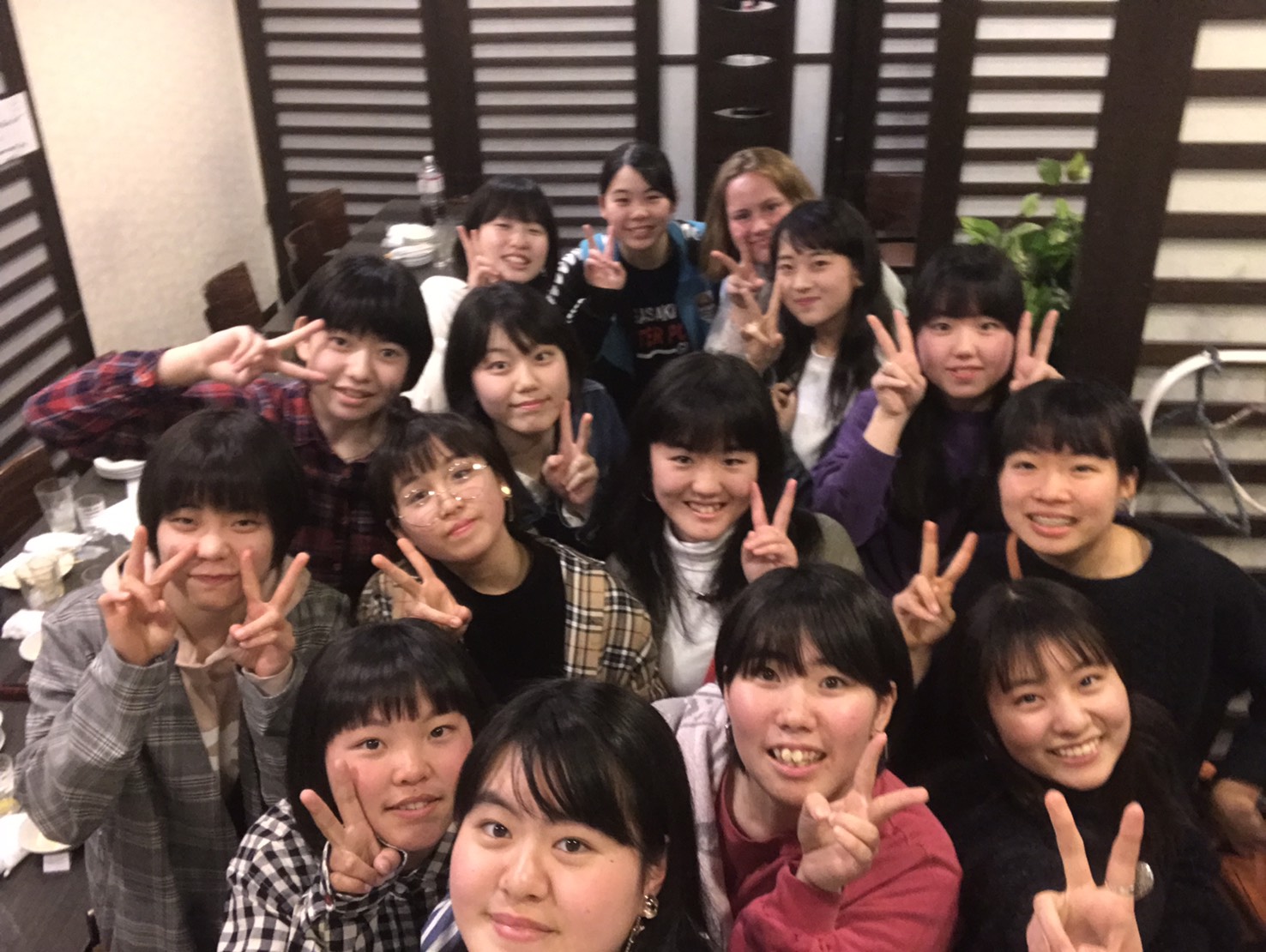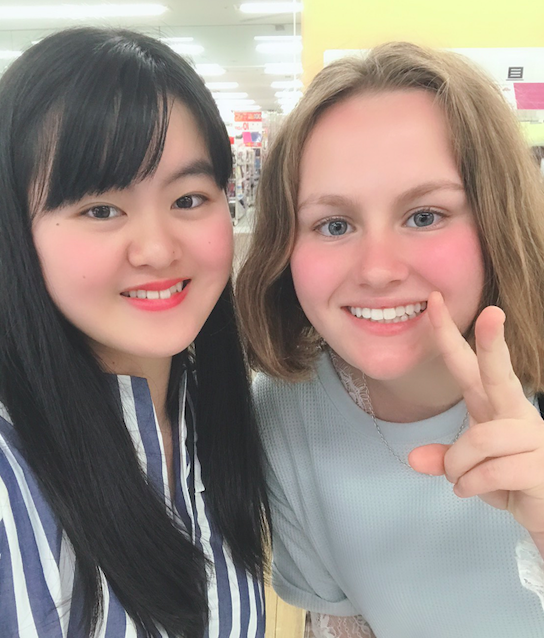 An aspect of the Japanese school system that surprised me is the way the school year works. It goes in a full circle from April one year to March the next. Meaning that after the spring break I will graduate from a First Year Highschool Student into a Second Year.  Admittedly it took me quite a while to understand why everyone was making plans and talking about "next year"! That is because for students and the workforce this "next year" begins on the 1st of April. Crazy!!
Because my current class group is graduating into different elective classes next year (this month) we held a クラス会 (class farewell party) to say goodbye and have some fun. It began with a delicious dinner, karaoke of course, shopping, photo booth pictures and games at the game centre.
~ ロータリー例会     rotary meeting ~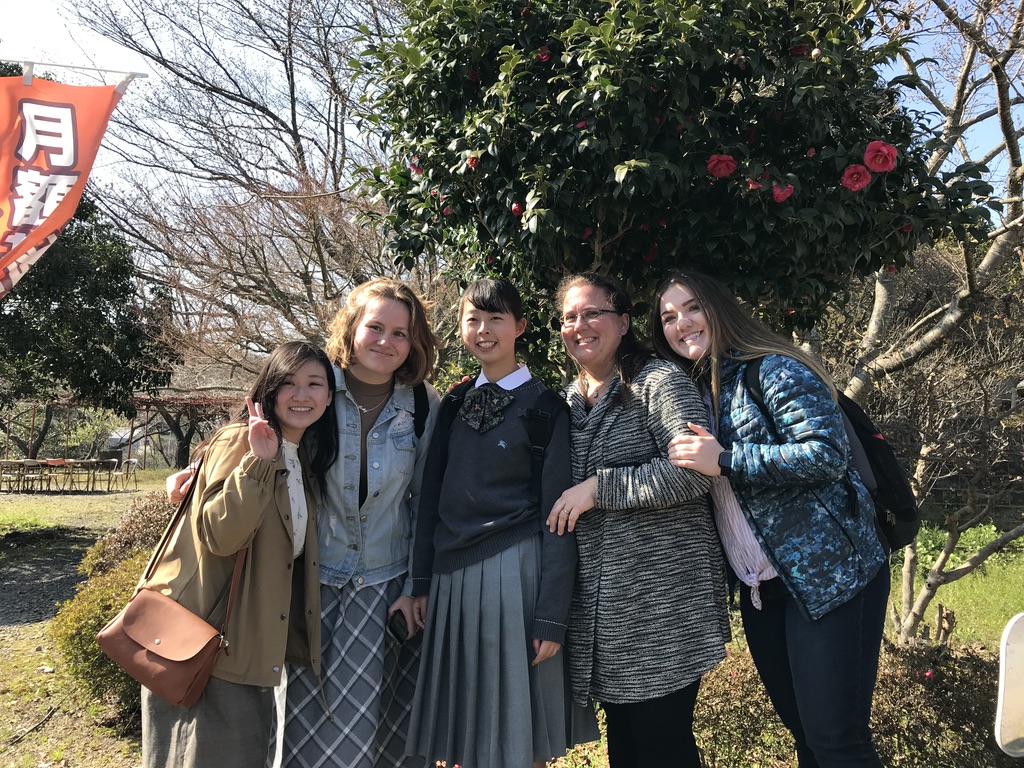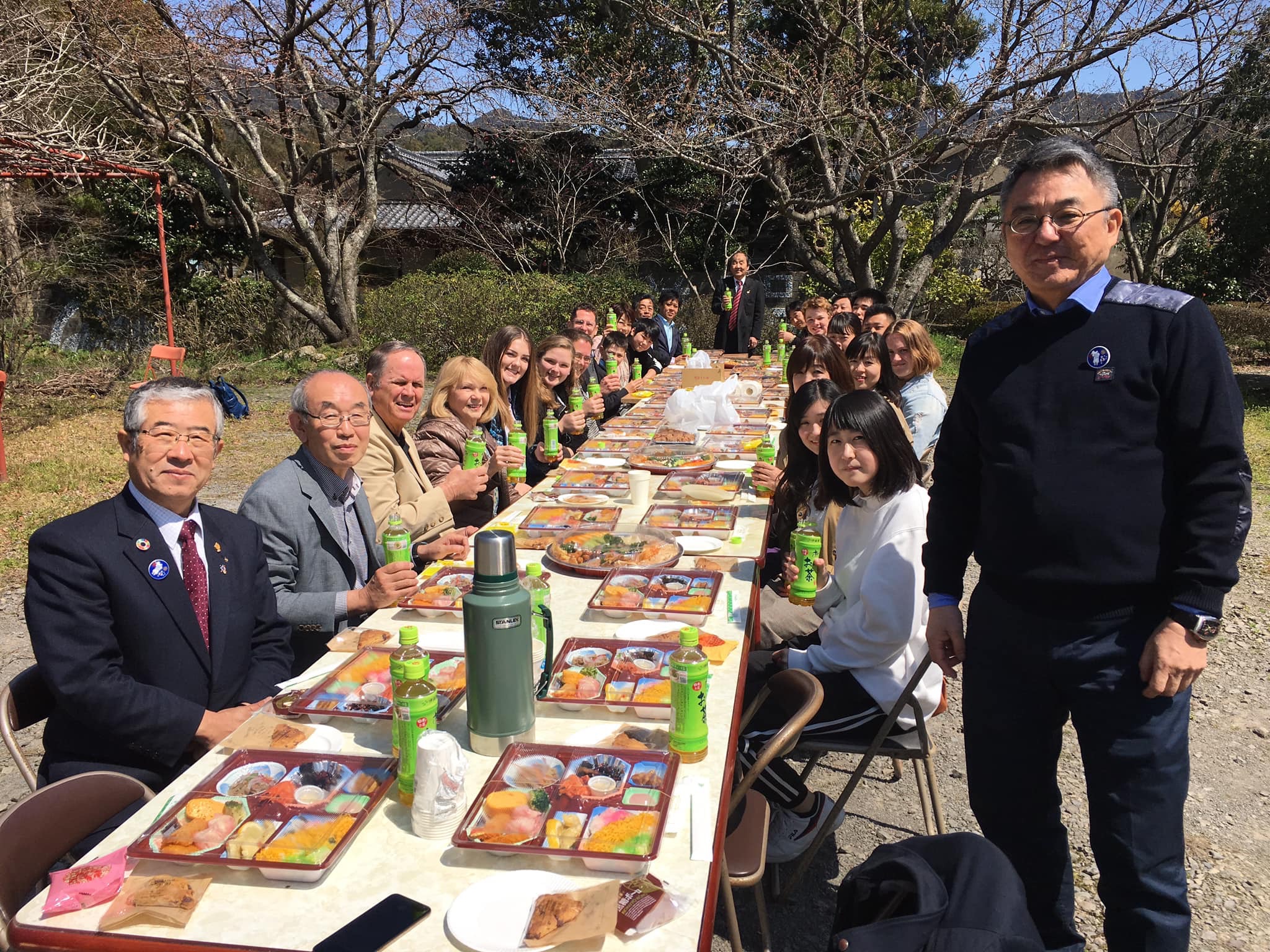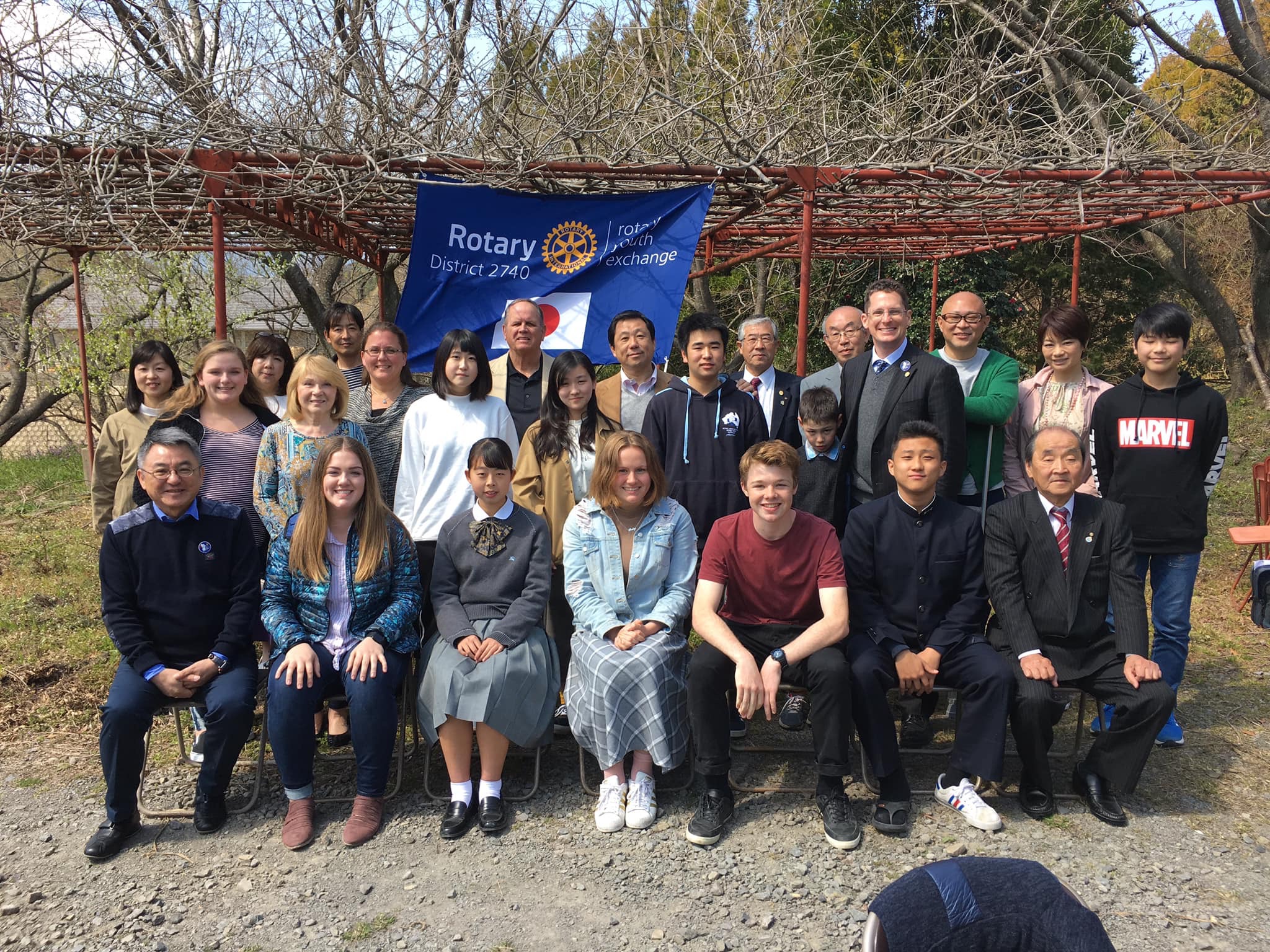 Our most recent District Rotary Meeting was held in a neighbouring city. The original plan was for the meeting to be a cherry blossom viewing picnic but this year the cherry blossom trees bloomed late. The amazing weather and company certainly made up for the lack of blossom though!
Madi, one of the American exchange students in our district, has her family here for the spring holidays. They all came to the Rotary meeting and it was great meeting and getting to know them, especially since I have such a good relationship with Madi.
After our picnic we had our usual presentations/speeches in a traditional style tatami matted room. Both James (the other Australian exchange student) and I were told on the day we had to do our first impromptu speech. Despite being surprised and nervous I felt I was able to speak well and feel  I am gaining more confidence in speaking Japanese.
~ 保育園     preschool ~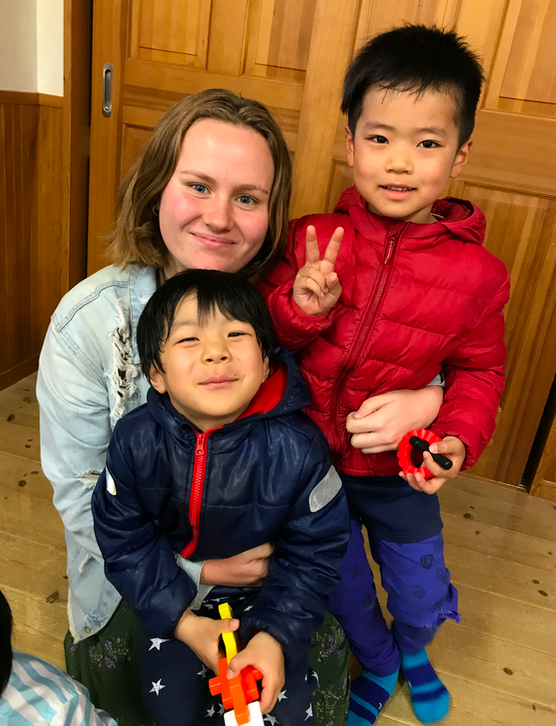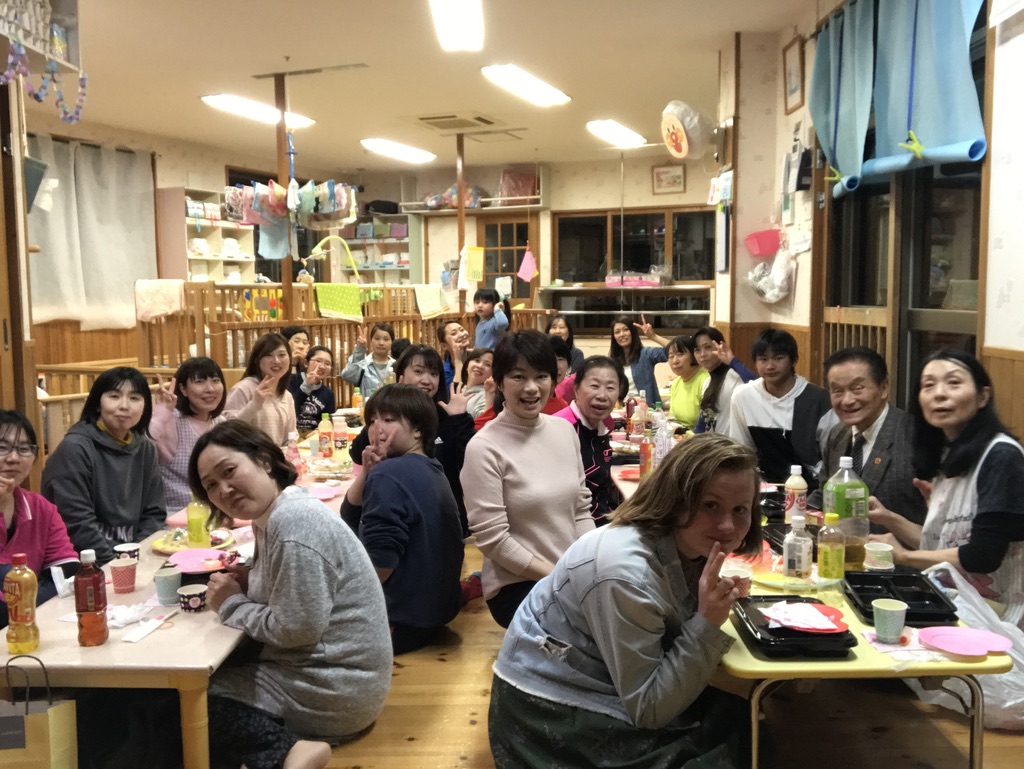 I was out like a log the night after spending a day at the preschool Misumi works at. It was my second time visiting the preschool so the kids were overjoyed to see me again and so was I to see them of course! The thing about young kids is that they speak fast, over the top of each other and all the time. The energy levels were non-stop. They were literally (and metaphorically) all over me! But it was such a fun day, playing with the kids and my brain certainly got a huge workout. The teachers at the preschool are all so welcoming, as all Japanese people are. They really are such a close knit family and I can totally tell why Misumi loves what she does so much.
~ ハンドボール部のれんしゅうじあい   handball club practice game ~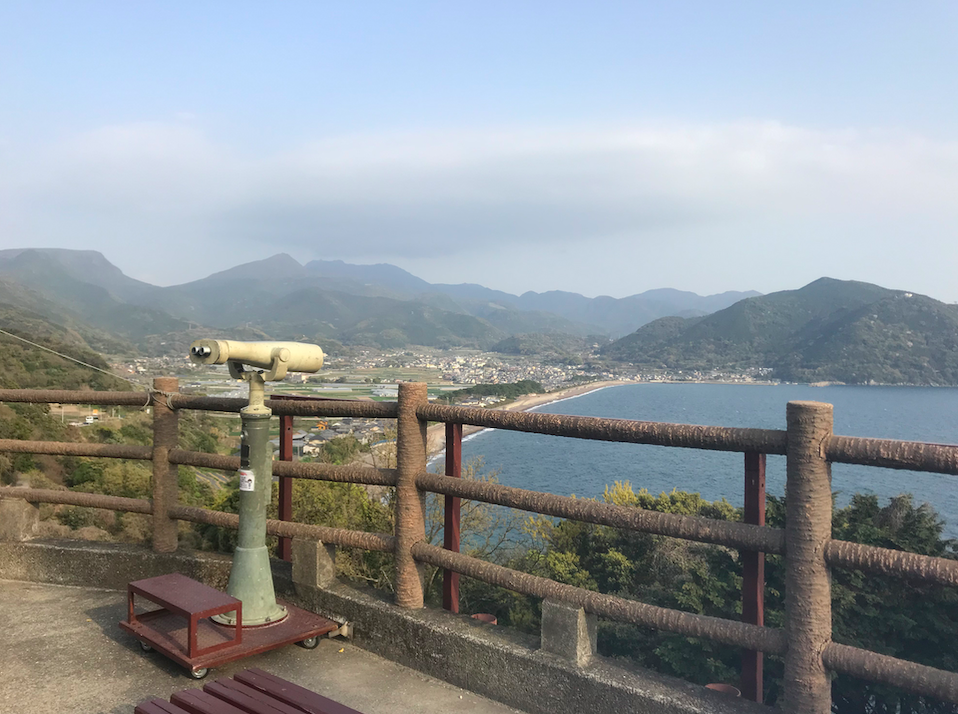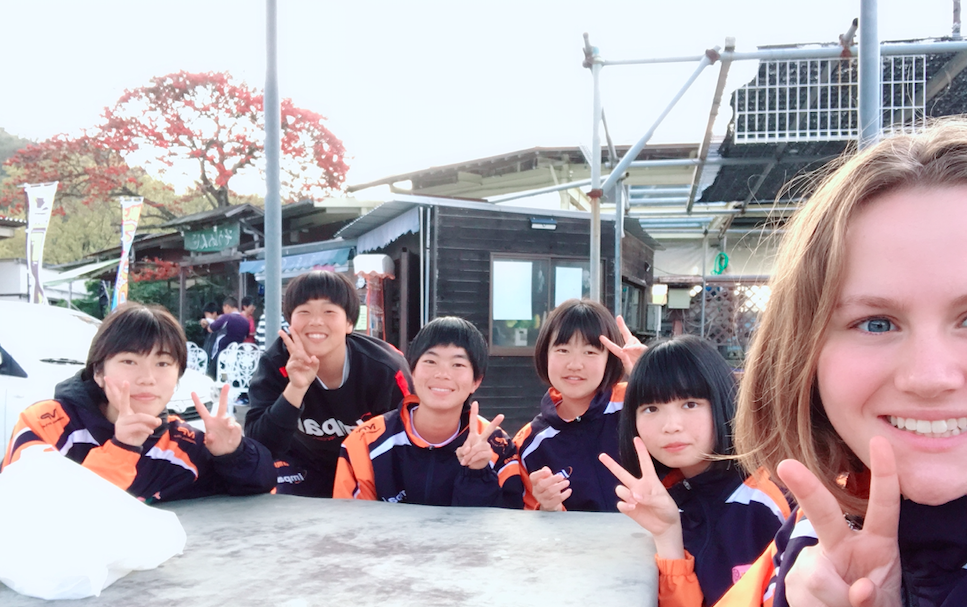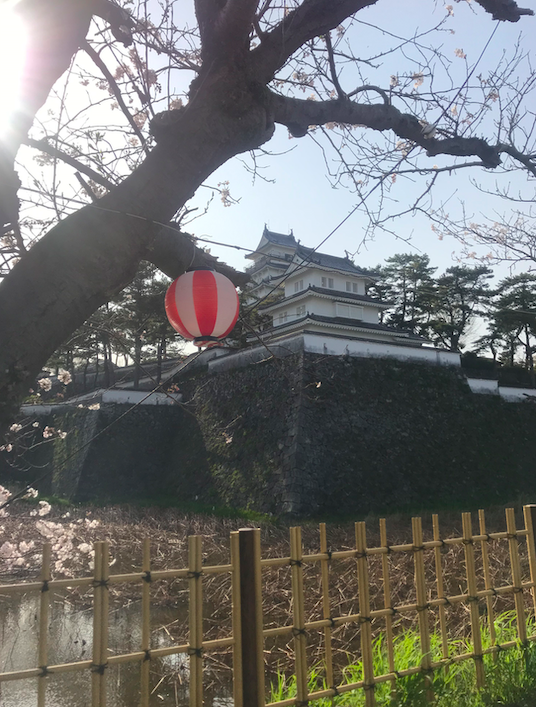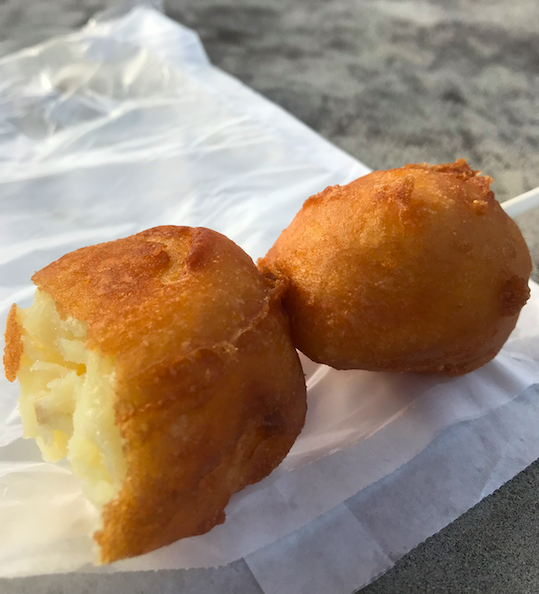 In preparation for the upcoming handball tournament my handball club travelled to a neighbouring town (about 2 hours drive away) Shimabara, for a day of practice matches. It was my first time ever playing an actual handball match so I was nervous and excited all at once. Our coach encouraged me to try taking a shot and somehow (despite me not being very good at handball yet) my shot went in. I think my coach was nearly as shocked as I was!
It was a fun, fulfilling and tiring day. After the practice games we of course went sightseeing. We headed to Shimabara castle, surrounded my stunning bloomed cherry blossom trees. Then we headed to the lookout, ate it's famous fried potato's called じゃがちゃん (jyagachan) and enjoyed each others company.
These are just a few highlights of my spring break so far. Today is a bittersweet day as I am moving houses to my second host family. I will greatly miss the Oka Family but will regularly see them for Kenbu practices and family gatherings of course.
My second family has three young children (10 years, 9 years and 4 years) so I expect of home life to be loud (much like my house in Australia), and am excited to get to know my second host fam!!
I'll try not to let the time slip away! No more 久しぶり's!
— ruby parsons burns —
ルビーパソンズバーンズ